For nearly 70 years, Foot Levelers has been making custom orthotics that are clinically proven to help reduce pain and improve whole body wellness by balancing the body from the ground up.
test

Your feet are your foundation. And structural imbalances in your feet can lead to issues throughout the body like:
Your feet don't even have to be hurting to cause some of these issues. Foot Levelers custom orthotics, Shoethotics® and Sandalthotics® can help by properly supporting and positioning the feet.
A foot scan or impression shows how imbalances in the feet lead to problems throughout your body. The orthotics are then made off your foot scan or impression.
Only Foot Levelers custom orthotics support all 3 arches of the foot. Your arches give the foot strength to support the body in a balanced fashion. Balancing your foundation can help relieve pain and avoid future issues. Ask your doctor about getting scanned.
Support Your Structure with the Best Orthotics on the Market
(Video about our SPS orthotic process)
Read about our process below: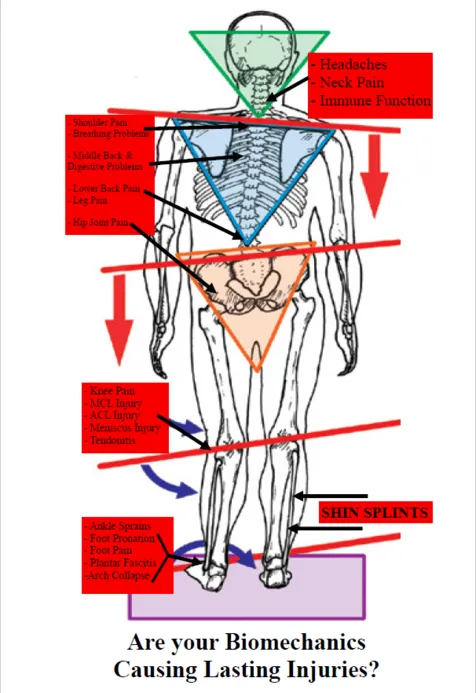 In order to determine the cause of your problem, we will evaluate your structure from the ground up. A loss of arch integrity of even one of your 6 arches can lead to increased stress on your structure and leading to foot pain, knee pain, hip pain, lower back pain or many other ailments such as shin splints.

First, we perform an optical 2D scan of your foot that includes a laser 3D scan. This determines the integrity of all three arches of your foot.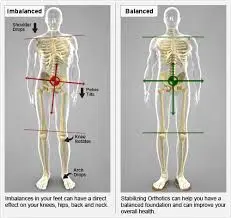 The picture on the left illustrates the effects of the moderate and severe foot scans shown above. Part of your Structural Fingerprint Exam will include a posture screen to evaluate the effect your arches have on your knees, hips and back.

Next, a custom leg length x-ray is performed. Rocky Mountain Chiropractic and Sports Injury Centers is one of only two clinics in Northern Colorado with the technology to perform a precise evaluation of the difference in length of the long bones that make up your legs and thighs.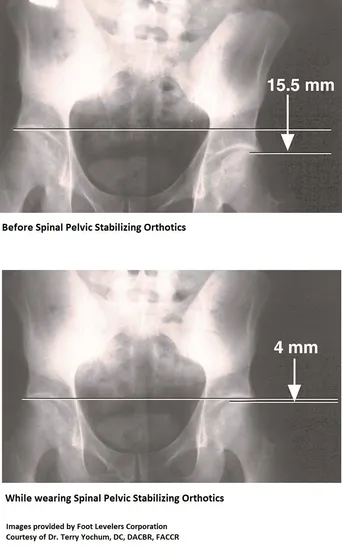 The top picture is a patient simply standing as balanced as they can, facing forward. As you can see, the hips and pelvis are not balanced.
By identifying the arch deficiencies and any difference in leg length from side to side, your hips and pelvis can be balanced, putting much less stress on your joints.

The Intense Active is our #1 Most Popular SPS Orthotic.


The Intense Luxury is our most durable SPS Orthotic.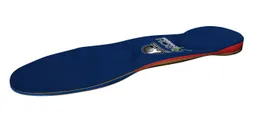 For those with conditions that result in an increased sensitivity, the Intense Comfort provides the same support as the other members of the "Intense" line, but it also has an additional layer to cushion your step.

Structural imbalances will effect your sports performance. The Golf Specialty Orthotic is designed to fit your golf shoe and balance out your foundation as you swing your club. Ball strikers of all ages and abilities can benefit from this orthotic selection.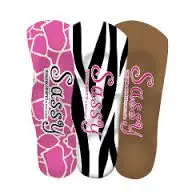 Full size orthotics just don't fit into every shoe. For that reason, a special 3/4 fit is available for your dress shoes that don't have much room. They even work with sandals.
Addtional specialty orthotics are available for running shoes and bike cleats. If you have a special need, Dr. Hextell will be happy to discuss your options.

---